AQUATOOLS is constantly evolving.
Read all about AQUATOOLS' news below.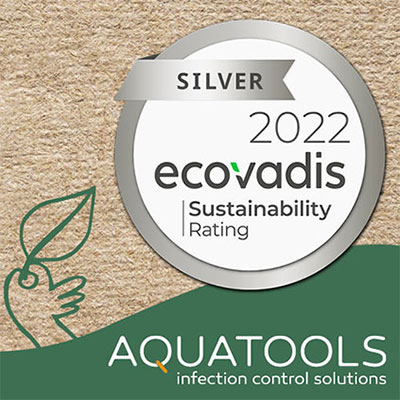 ECOVADIS: a silver medal for AQUATOOLS!
AQUATOOL's CSR commitment and performance has been recognised.
In November 2022, AQUATOOLS reached the "silver" level of the EcoVadis rating with a score of 63/100 for its first participation. This score acknowledges the company's commitment and performance in the areas of "Environment", Social and Human Rights" and "Ethics".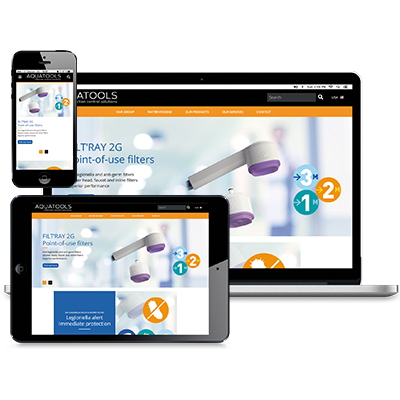 AQUATOOLS launches its new website
A new look and even more services
Free access to all product documentation: data sheets, photos, certificates, installation guides, etc.
Read the latest news on hygiene and water-related infection prevention, discover our scientific publications and our themed dossiers.
Happy browsing!